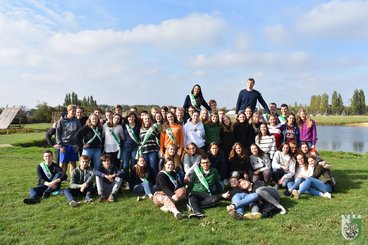 First bachelor weekend
To help first-year students in Economics (TEW/EW/HIR, BPM and HW) get started, we go out for three days every year. This is the perfect opportunity to get to know your fellow students and get to know the VEK. We will teach you how a cantus works and you will learn how it will feel to be a VEKker. Furthermore, we will also do a big team building activity on Saturday, but this we will keep secret until the weekend. The perfect kick-off for your academic year!
Skitrip
Haven't planned anything in the intersemester week yet? (07/02-13/02)
Don't worry, VEK will be on hand to entertain you then too. Our legendary VEK ski trip will then take place.
This year we're going to the La Plagne - Les Coches ski resort with Ski-line. Here, both experienced and inexperienced skiers/snowboarders will be able to indulge themselves on over 400 km of pistes.
Corona seems to be behind us, but in a doomsday scenario it can cause problems. Fortunately, Ski-line has worked out an insurance system. Check out our facebook page and the Ski-line site for more information about the Corona measures and the cancellation insurance. Let us hope that this proves to be unnecessary and that we can all enjoy a crazy ski trip.
We are looking forward to it!
The VEK Skitrip
Unforgettable Experience
Les Menuires 2018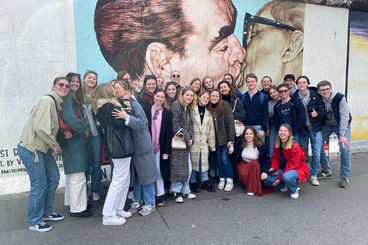 Citytrip
As usual, this academic year we are going out to explore a big city. We leave on Wednesday 16 March and return on Sunday 20 March. For less than €250 you can experience this unforgettable five-day trip.
There is no such thing as a free lunch, although this city trip comes close. So we try to keep the cost price student friendly.
See you soon on one of our nice trips!
Gust Bossuyt & Eva Van Iseghem
Cultuurpraesides 2021-2022
Robin van Essen, Fien Verbelen & Marike Verniers
Culture Committee 2021-2022