Career: Public Sector Night
Headstart in the Public Sector
Meet Public sector organisations in an easy and informal way
The Public Sector Night gives Public Administation and Management students the chance to connect with public organisations. On the basis of a short lecture about your company followed by the possibility to network with the company (Speeddates or a network reception), will you have the chance to find an organisation that fits you.
Are you a final-year student looking for a job, or are you a bachelor student full of interest of public organisations? Our Public Sector Night is the way to go. Get to know the different types of public organisations and discover which one interests you the most.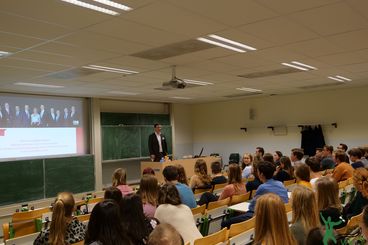 Presentation
Using a short pitch, the companies will introduce themselves and explain what they expect from, and what the role of students Public Administration and Management is in their organisation. Here you get to know the company and discover their mission and vision. That way you will be well-prepared for the informal networking afterwards.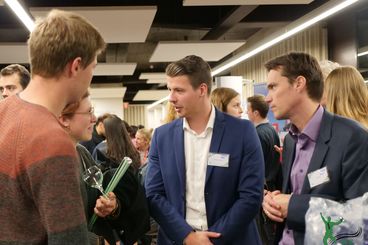 Networking
Get the chance to connect with organisations during thesecond part of the event. Talk to the companies and ask them all the questions you still have. This will all happen during a short networking reception, you will meet them in an informal way next to a drink. and a bite to eat.