A kick start with the VEK
Let the madness begin
The start of your time as a student is a huge milestone. As official student association of the faculty Economics and Business Administration we provide the necessary guidance and espacially a lot of ambiance. Prepare yourself for the time of your life!
We, the VEK, stand in for your studies and for your entertainement. We provide the booksales of the students Economics, Business Economics and Business Engineering. But the beginning has to start festive! We do this by organizing a special weekend for the first bachelor. One of the many certainties is that there will emergence friendships for life.
First Bacherlor Weekend
To annual tradition we go away for 2 days with the First Bachelor students. It's the perfect occasion to get to know each other better and get in contact with the VEK.
Expect a varied program with a lot of brilliant activities!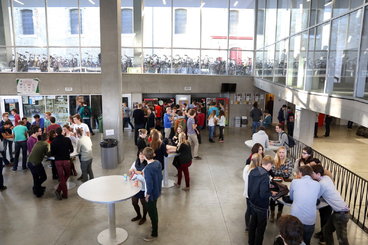 Booksales
The Flemish Economic Association and Moeder Lies are responsible for the course service of the faculty Economics and Business Administration. We offer the books/ syllabi for the students of EW/HIR/TEW as wel ass Business Administration and Public Administration.
The booksales will take place in the Foyer of the Faculty of Economics and Business Administration (Tweekerkenstraat 2).
The data of the booksales will be announced on the site, Facebook and Minerva.
More information
More information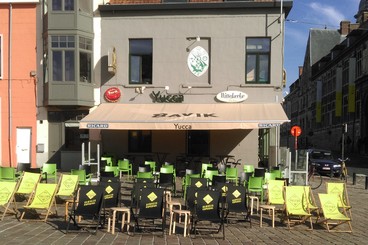 Yucca, your new (second) home
Since the year 1988, the VEK can present it's own student pub: The Yucca! It has been the only student pub exploited by students, for a very long time. 15 years ago, we set ground on our current location: "het kramersplein", in the middle of a vibrant centre. Thanks to our catch-phrase: "for and by students" you're welcome to drop by from 10 am until at least 5am the other day! We serve you the best college parties with drinks at the lowest prices, not anywhere to be seen!
More about Yucca
More about Yucca
Your breake is just around the corner
Location: Kramersplein 15, Gent
Price: Pintjes aan €1.5, cocktails aan €3.5, ...