About VEK Recruitment
Empowering your career
As the official student's association of the Faculty of Economics and Business Administration (Ghent University), it is our mission to assist all students during the development of their career. We seek to inform the students as much as possible and to familiarise them with the existing business landscape.



Give your future all chances by taking part in our different events. Below, you can discover what we have to offer you. If you want to strengthen your resume, improve your competences, discover and meet companies, then we have everything prepared for you to give your career a kick-start!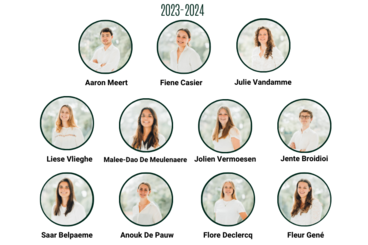 Meet the team
Meet the team! The VEK Recruitment team this year consists of 11 ambitious students at the Faculty of Economics and Business Administration. Each of us is responsible for her or his own companies, a number of events and our own function within the team. Together, we make sure that our events are worked out to perfection time after time to help students get to know the job market in the best possible way.
Any questions? Don't hesitate to contact us!
UGent Business Game 2023
The time has come: on November 7 , 2023, the seventh edition of the UGent Business Game will take place. VEK Recruitment and VTK Career & Development are joining forces again for a top-notch edition.
The UGent Business Game is a case-solving competition for all students (from the third bachelor onwards) with a strong interest in strategic thinking and problem-solving. We invite you to put together a team of 4 students and challenge yourself during multiple business cases of top companies. Enhance your out-of-the-box thinking skills, improve your team performance and learn from the best.
The competition consists of three rounds, with cases from Deloitte and P&G for the first two rounds and BCG for the grand finale.
Are you eager to express your creativity to these top companies?
Then make sure you register before November 3 at 11:59 am.
After registration, we will contact the selected groups via email on November 4 to confirm their participation. You can also register with two students. If possible, we will try to pair you with two others to form a team.
We are already looking forward to it, hopefully you too!
Career Day 2023
Click the button below and enjoy the aftermovie of VEK Career Day 2023! We hope to welcome you in large numbers next edition as well.
Career Day 2023
Career Day 2023
Discover your future employer
VEK Recruitment is the ideal partner to establish first contact with the corporate world, learn about the different sectors and get to know the corporate culture of several companies as a FEB Student. We start of the year with our Company Meet & Greet. Get to know 24 companies in an informal and pleasent way. The highlight of the year is VEK Career Day. Meet more then 140 employers looking for future young potentials.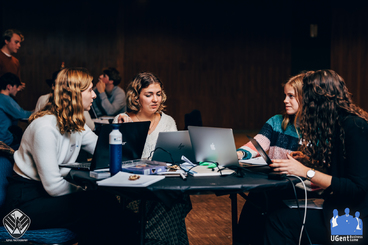 Improve your Skills
Companies are increasingly looking for students with a strong extra curricular background. Do you want to be fully prepared for your job application and become the perfect candidate? Have you eaten enough porridge from theoretical classes? Time to put our knowledge into practice during our Competence Night! Learn the tricks of the trade thanks to our hands-on workshops and boost your CV with the official Certificate you get at the end of the evening.


Vacancies
Are you searching a job or an internship related to your educational discipline? Take a look at our Career Center to kick-start your career! Make sure to check every once in a while, because companies might continuously add new vacancies!


Our vacancies
Our vacancies
Questions?
Do you still have questions? Please do not hesitate to contact us at recruitment@vek.be.
Hope to see you at one of our events!