VEK Recruitment
Powering your career
As the official student's association of the Faculty of Economics and Business Administration (Ghent University), it is our mission to assist all students during the development of their career. We seek to inform the students as much as possible and to familiarise them with the existing business landscape.



Give your future all chances by taking part in our different events. Below, you can discover what we have to offer you. If you want to strengthen your resume, improve your competences, discover and meet companies, then we have everything prepared for you to give your career a kick-start!
Get to know VEK Recruitment
Get to know our offer
Give your future a kick-start!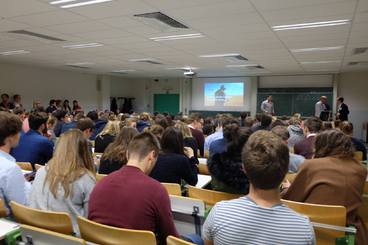 Discover your future employer
Get to know companies at the start of the year at our Company Meet & Greet. This event takes place during different evenings in the first semester. Next, seize your dream job at our VEK Career Day during the second semester.


More about Career Day
More about Career Day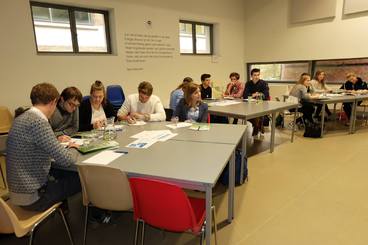 Improve your competences
Firms are more and more searching for students with a strong extracurricular background. Boost your CV by taking part in our VEK Investment Club or Talent Enhancement Program.
Sharpen your application skills at our Compentence Day.


Your skills
Your skills
Vacancies
Are you searching a job or an internship related to your educational discipline? Take a look at our Career Center to kick-start your career! Make sure to check every once in a while, because companies might continuously add new vacancies!


Our vacancies
Our vacancies