Yucca, your second home!
The pride of the VEK has been the student café 'the Yucca' since 1988! For a long time it was the only café in Ghent run by a student association. For the past 20 years we have been located at Kramersplein Ghent. Thanks to our motto 'for and by students' you can come to us day and night for tasty drinks at student friendly prices.
Our cozy bar has a friendly atmosphere. Many students can have their wishes fulfilled. Whether you want a fresh beer, a refreshing drink or just to relax for the afternoon, our enthusiastic team is always ready to serve you. Our large terrace is one of our showpieces. Guaranteed the whole afternoon sun! So there is plenty of time to enjoy your wine, sangria or beer. Currently our student café is being renovated, so we can't open yet.
Even though we are currently closed, we still want to make sure you can enjoy the low prices of the Yucca. That's why we are located at the Place for the moment. In The Place we do our Wednesday parties with the best promotions. In addition, it is only 1 euro per beer for members there every day.
Are you also looking forward to the academic year? So are we, so feel free to come by and soak up the exuberant atmosphere!
Your break is just around the corner
Location: Kramersplein 15, Gent
Price: Pintjes aan €1.5, cocktails aan €3.5, ...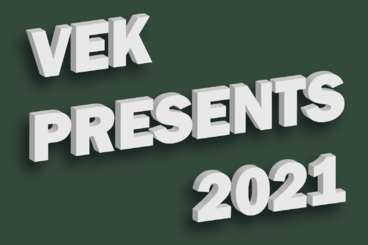 VEK Presents: 80 cent
What better way to kick off the academic year than with a great free festival? With crazy DJs, beers at 80 cents and delicious food trucks, atmosphere is guaranteed. Don't hesitate and come to VEK Presents!


VEK Presents
VEK Presents
VEK Presents: 80 cents
A festival to remember