Nil Volentibus Arduum
Nothing is impossible to the valiant
As long as the VEK already exists, there have always been Praesidia who have been able to defend the interests of the economics students and assist them in the field of entertainment and self-development. Since 1923, therefore, every year a Praesidium is selected to take on this task with all enthousiasm and dedication.
Below you can find a overview of the most recent Praesidia. Thanks to them the VEK is where it is now. Are you Pro-Senior and jou would like to add your Praesidium to the list? Send a photo and data to marketing@vek.be.
Do you want to be a part of this fantastic gang? Keep your eye on all comunucation in connection with the elections.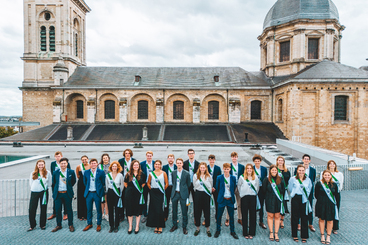 Praesidium 2023 - 2024
Praeses: Gust Bossuyt
Vice-Praeses: Amelie Wulteput, Jona De Blay
Penningmeester: Mauro Kuyle, Wout Van Steenkiste
Yucca-penning: Leonard Vanryckeghem
Internationaal: Floris Eggermont, Kjenna Tavernier
Recruitment: Aaron Meert, Fiene Casier, Julie Vandamme
Marketing: Astrid Pensaert
Onderwijs: Laura Deweerdt, Luna Verstegen
Boeken: Arthur Dessein
Cultuur: Amber Desmet, Olivier Ameye
Feest: Morane Delanghe, Victor Adriaenssens
Sport: Arthur Van Impe, Eva Uyttersprot
Yucca: Emma Dewaele, Iris Cappoen
Investment Club: Carlo Follesa
Logistiek: Louis Bruneel
Lustrum: Balder Demon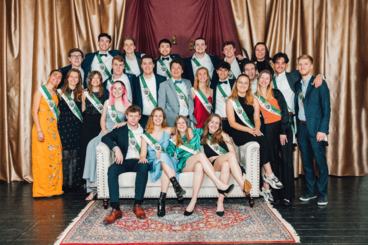 Praesidium 2022 - 2023
Praeses: Laurens De Smet
Vice-Praeses: Mariska Van de Sompele
Penningmeester: Liese Vlieghe, Gust Bossuyt
Yucca-penning: Seppe Vandicke
Bedrijfsrelaties: Julie Vandamme
Internationaal: Estée Hostens
Recruitment: Léon Moralis, Noor Blomme
Marketing: Kenneth Bauwens, Tessa De Roeck
Onderwijs: Jente Broidioi, Amelie Wulteput
Boeken: Mauro Kuyle
Cultuur: Jona De Blay, Mathieu Legein
Feest: Balder Demon, Jolien Vermoesen
Sport: Sam Bossuyt, Louis Bruneel
Yucca: Iris Cappoen, Aaron Meert, Eva Van Iseghem
Investment Club: Jesse Lema
Logistiek: Leonard Vanryckeghem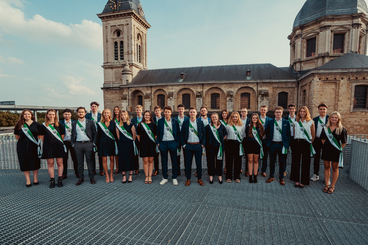 Praesidium 2021 - 2022
Praeses: Joren Huysmans
Vice-Praeses: Laurens De Smet
PR: Anouk Decaluwé
Penningmeester: Mariska Van de Sompele, Léon Moralis
Yucca-penning: Elias D'Haeze
Bedrijfsrelaties: Liese Vlieghe
Internationaal: Margaux Corens
Recruitment: Nicolas Mulliez, Charlotte De Rijcker, Robbe Caron
Marketing: Zoé Bauwens, Julie Vandamme
Onderwijs: Aaron Meert
Boeken: Noor Blomme, Seppe Vandicke
Cultuur: Eva Van Iseghem, Gust Bossuyt
Feest: Fien Decroos, Matthijs Dombrecht
Sport: Lucas De Schaepdrijver, Wout Van Steenkiste
Yucca: Bo Ivens, Anouk De Pauw, Matthieu Vilain, Matthis Dewyn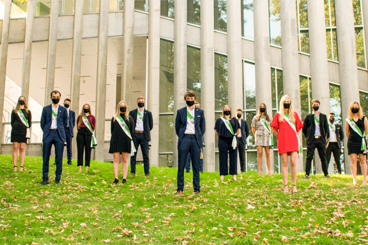 Praesidium 2020 - 2021
Praeses: Ewoud Cools
Vice-Praeses: Margot Van De Putte
Penningmeester: Joren Huysmans, Laurens De Smet
PR: Julien Meeuwens
Bedrijfsrelaties: Chloë Bijnens
Internationaal: Margaux Corens
Recruitment: Thibaut Coigné, An Bouckaert, Tim Denolf
Marketing: Elias D'haeze, Matthieu Vilain, Léon Moralis
Onderwijs: Charlotte De Rijcker
Boeken: Mariska Van de Sompele, Shahrad Jandarnian
Cultuur: Anouk Decaluwé, Bo Ivens
Feest: Nicolas Mulliez
Sport: Gust Bossuyt, Matthis Dewyn
Yuccamanager: Frederic Fianyo, Aloïs Derie, Gauthier Houpline, Jules Di Tullio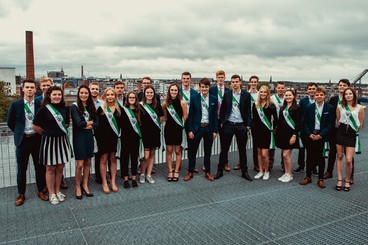 Praesidium 2019 - 2020
Praeses: Mattias Van Look
Vice-Praeses: Ewoud Cools
Penningmeester: Quentin De Beurme, Paulien Torrekens
PR-Extern: Viktor Vauterin, Vedran Deckmyn
Feest: An Bouckaert, Paulien Desomere
Recruitment: Selena Fauconnier, Gilles Vauterin
Cultuur: Thibaut Coigné, Margot Van De Putte
Boeken: Emmanuel Beyer, Caro Coessens
Sport: Joren Huysmans, Julien Meeuwens, Laurens De Smet
Marketing: Sam Stroo, Margaux Corens
Yuccamanager: Laura Aernoudt, Jan Merchier, Tim Denolf, Matthias Christiaen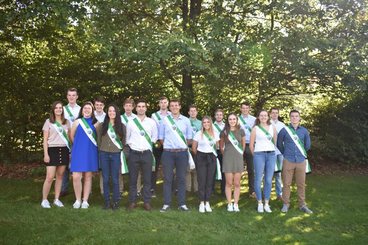 Praesidium 2018 - 2019
Praeses: Cedric Manhaeve
Vice-Praeses: Wannes Van Overstraeten
Marketing/PR-Extern: Mattias Van Look
Penningmeester: Ewoud Cools, Quentin De Beurme
Boeken: Félice Hostens, Laura Aernoudt
Cultuur: Laura Lambrecht
Feest: Charlotte Vansteenkiste, Paulien Torrekens
PR-intern: Jan Merchier, Louise Dillen
Recruitment: Selena Fauconnier, Quinten Degrave, Arne Scheldeman
Sport: Rémy Lebbe, Viktor Vauterin, Matthias Christiaen
Yuccamanager: Lars Ampoorter, Max Thomas, Pieter Delie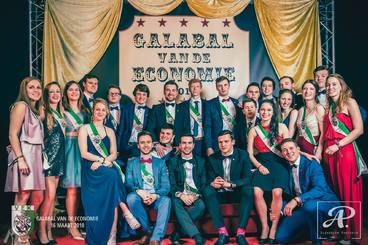 Praesidium 2017-2018
Praeses: Antony Wulteput
Vice-Praeses: Wim Desmedt
Marketing: Selena Fauconnier
Penningmeester: Louis Boval, Pauline Schoebrechts
Boeken: Charlotte Vansteenkiste
Cultuur: Annabelle Depuydt, Mattias Van Look
Feest: Quentin De Beurme, Charlotte Van Hapert
PR-intern: Alison Vandermeersch, Axelle Sels
Recruitment: Joshua De Bock, Cedric Manhaeve, Matthias Beckers
PR-Extern: Nicolas Vander Eecken, Ward Willem
Sport: Ewoud Cools, Max Thomas, Lars Ampoorter
Yuccamanager: Wannes Vanoverstraeten, Gilles Vauterin, Pieter Delie, Bo Thienpont
Praesidium 2016-2017
Praeses: Bram Van Duynslager
Vice-Praeses: Antony Wulteput
Penningmeester: Wim Desmedt, Lien Lagrou
Boeken: Annabelle Depuydt, Selena Fauconnier
Cultuur: Wannes Van Overstraeten
Feest: Hanne De Mulder, Nicolas Vander Eecken
PR-Intern: Jantine Decleir, Pauline Schoebrechts
Recruitment: Michiel Van Damme, Louis Viaene
Reis: Ine Mortier
Sport: Louis Boval, Ward Willem
Yuccamanager: Cedric Manhaeve, Aaron Vanden Bussche, Jean-Louis Vansimaeys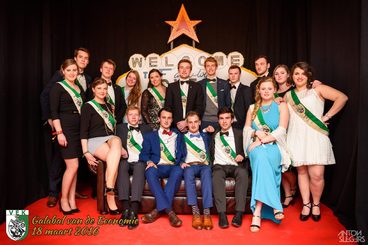 Praesidium 2015-2016
Praeses: Viktor Vandenbroecke
Vice-Praeses: Michiel Van Damme
Penningmeester: Laure Bradt, Anke Van der Meulen
Boeken: Wim Desmedt, Ine Mortier
Cultuur: Jean-Louis Vansimaeys
Feest: Lien Lagrou, Nicolas Vander Eecken, Elien Van De Weghe
PR-Intern: Mathijs Dewaele
Recruitment: Louis Viaene
Reis: Sara Gandolfo
Sport: Cedric Manhaeve
Yuccamanager: Hanne De Mulder, Bram Van Duynslager, Antony Wulteput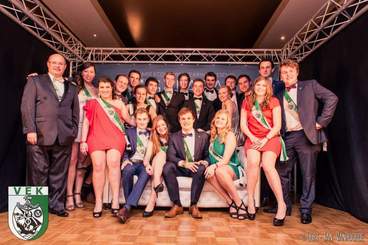 Praesidium 2014-2015
Praeses: Davy Degeetere
Vice-Praeses: Ward Noppe
Penningmeester: Michiel Van Damme, Anke Van der Meulen
Boeken: Charlotte De Busscher, Antony Wulteput
Cultuur: Laure Bradt
Feest: Hanne De Mulder, Gilles Schepens
PR-Intern: Sara Gandolfo
Recruitment: Julie De Backer, Klaas Seynaeve, Matthias Wallaeys
Reis: Eefje Lips
Sport: Mathias Cooreman, Anthony Vandenbossche
Stuveco: Sander Lietaert
Yuccamanager: David Poissonnier, Viktor Vandenbroecke, Bram Van Duynslager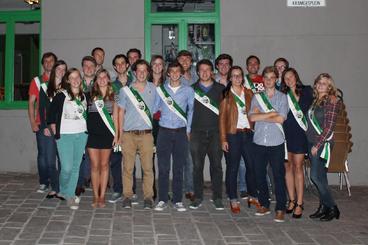 Praesidium 2013-2014
Praeses: Thomas Vandererfven
Vice-Praeses: David Poissonnier
Penningmeester: Pieter Dhertoge
Boeken: Michiel Van Damme
Cultuur: Anke Vandermeulen
Feest: Ward Noppe, Anne-Sophie Willekens
Pr-Intern: Laure Bradt, Charlotte De Busscher
Pr-Extern: Davy Degeetere, Matthias Van der Schueren, Joost Verhoeye
Reis: Julie De Backer
Sport: Mathias Cooreman, Désiré Koopman, Evelien Vanderstappen, Viktor Vandenbroecke
Yuccamanager: Bram Deferme, Hugo De Wit