Skills: Skill Development Day
Skills
Become the perfect applicant
The Skill Development Day is fully devoted to the application process and corresponding profesional skills. In this way we create the opportunity for each student to become the perfect applicant, using multiple informative, interactive workshops.
This year the event will take place on the 16th of 2021. You will be guided through these workshops by companies specialised in recruitment, training and development, to create te optimal environment to learn and improve yourself as an applicant.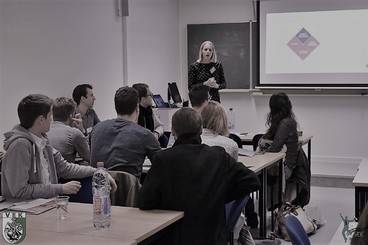 Workshops
In our last edition our workshops consisted out of subjects like:
Group interview
Elevator pitch
CV-workshop
LinkedIn-workshop
CV/LinkedIn-screening
Discover yourself
Mock-up interviews
Networking strategies
Crack-the-case
For our edition in the academic year 2021-2022, you can expect similar workshops and maybe even some interesting, unique additions!
Take part in one or more workshops and discover how you can sell yourself even better to your future employer.