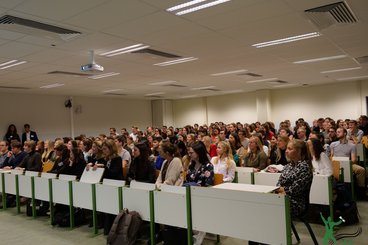 The first step for a successful career
The Company Meet & Greet is the first event of VEK Recruitment and it's an instant hit! Get to know 20 companies and then network with the companies that interest you the most. Who knows, you might find the perfect company to do an internship or enjoy your first work experience! Below you can find further practical information.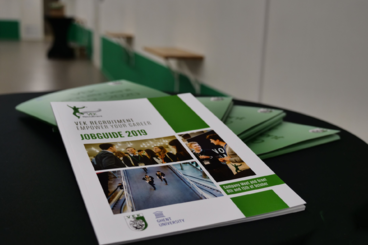 Jobguide
To help you on your way after the Company Meet & Greet, we also offer you the jobguide! This is a handy booklet filled with all the company profiles of the present companies. Once you are registered you will receive it as a pdf-file in your mailbox. When you register, you also get the opportunity to write down your address so the jobguide will be sent to your home address!
UPDATE: Due to a delay at the printers, the jobguides and goodie bags will be sent out starting from Tuesday, October 20th. Those who will pick up the goodie bag in the Yucca, are welcome to drop by starting from that date.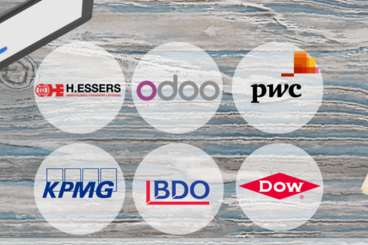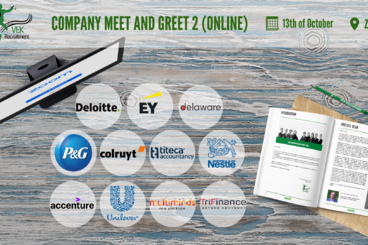 13th of October (Expired)
On October 13th, the second and last evening of the Company Meet & Greet took place! Through time slots, students could register to have a conversation with companies they are interested in via Zoom. In groups of max. 5 students they had the opportunity to ask all questions and to find out if this company was something for them. If you want to review the company videos, you can find them below! In the upcoming days, we will contact the participants to hand them the online jobguide and/or the goodie bag.
Thank you for your participation!
The playlist of the videos can also be found here!
Contact details recruiters: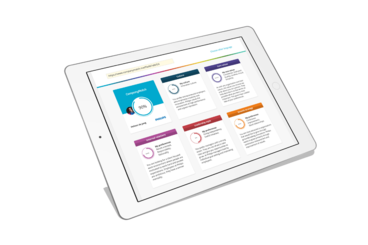 CompanyMatch
CompanyMatch is the perfect tool to find the company that suits you best based on company culture. Can't decide which company you want to network with? Take the test via the following link:
CompanyMatch
CompanyMatch
Registration & practical
Registrations are closed.
.Thank you for your participation!