Career: Company Meet & Greet
Company Meet & Greet
The Company Meet & Greet is the ideal opportunity as a student at the FEB to establish first contact with the corporate world, learn about the different sectors and get to know the corporate culture of several companies. More information about the companies that you can expect at the start of the academic year will be coming soon.
The Company Presentations take place at Hoveniersberg at the FEB during the evening 12th and 19th October. Every company gets 10 minutes to present itself, afterwards we organise a free reception with drinks and appetizers while you network with the available recruiters.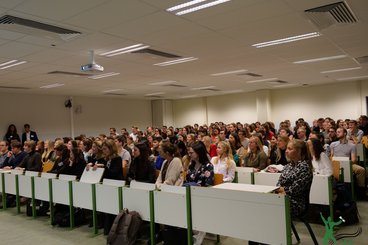 The first step to a successful career
The Company Meet & Greet is the first event of VEK Recruitment and it's an instant hit! Get to know different companies and then network with your favourites. Who knows, you might find your first employer or internship.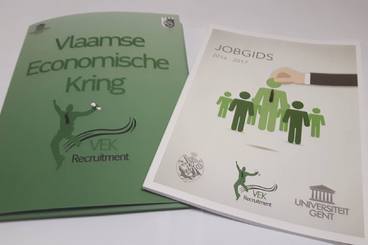 Jobguide
We will give every participating student a jobguide, a must have for every student who wants more information about what to do after graduating and who wants to get to know more about our partners.