Benefits for your business
Uw bedrijf in samenwerking met VEK Recruitment
Als officiële studentenvereniging van de Faculteit Economie en Bedrijfskunde aan de Universiteit Gent vertegenwoordigen wij meer dan 7000 studenten met volgende opleidingen:
Handelsingenieur, Bestuurskunde en Publiek Management, Toegepaste Economische Wetenschappen, Handelswetenschappen en Economische Wetenschappen.

Met een brede waaier aan events kunnen wij een brug zijn tussen getalenteerde studenten en de bedrijfswereld.
Het is onze missie om alle studenten bij te staan tijdens de ontwikkeling van hun carrière. We streven ernaar om de studenten zoveel mogelijk te informeren en wegwijs te maken in het bestaande bedrijvenlandschap. Dit doen we door zowel off als on-campus events te organiseren, maar ook door workshops rond allerlei professionele topics te organiseren.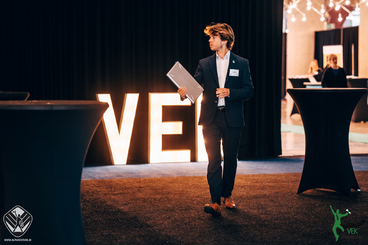 Onze events
Hier een overzicht van onze events:
Company Meet & Greet
Strategy Consulting Fair
UGent Business Game
MyBs (My Business School)
Competence Night
Finance & Consulting Fair
Meet The Company Trip
Entrepreunership Night
Internship Fair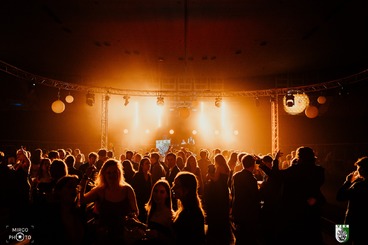 Meer dan events alleen
VEK Recruitment is een onderdeel van de Vlaamse Economische Kring. Dé officiële studentenverenging van de Faculteit Economie en Bedrijfskunde aan de Universiteit van Gent. De VEK staat al 100 jaar gekend voor haar legendarische festiviteiten met onder ander het 'Galabal van de Economie', maar ook het alombekende 'Student Street Soccer', een voetbaltornooi met maar liefst meer dan 10.000 bezoekers. Via deze talloze grote en kleine evenementen kunnen heel wat studenten bereikt worden. Daarnaast kunt u onze studenten contacteren via mailings, het vacatureplatform op onze website, onze Facebook- en LinkedInpagina, de Career Guide, flyers, posters, etc. Kortom, er is voor elk bedrijf de mogelijkheid om ook naast onze events in contact te komen met studenten aan onze faculteit.
More information?
To find out more about our VEK Recruitment events, VEK events and all branding opportunities, register your company on our VEK website. After verifying your account you can consult all the details, as well as your company will be listed among our partners.
Register here
Register here