Advantages for your company
Your company in co-operation with VEK.
Discover the many aspects where you can be present.
As the official student association of the Faculty of Economics and Business Administration (University of Ghent) we represent more than 6.000 students with the following study programmes: Business Engineering, Business economics, Economics, Business Administration, and Public Administration and Management. Thanks to our strong presence at the Faculty, we can bring your company in contact with the most fit profiles even before these graduate, and this thru diverse channels.
Moreover, our mission is to aid all students during the development of their career. We strive to inform as many students as possible and to let them get acquainted to the current business scenery.

This we achieve by providing extra-curricular background and we let the students meet the companies for they can obtain their dream job.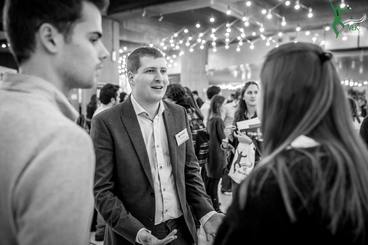 Embrace talent with VEK Recruitment
In order to prepare students for a career after university, it is very important that they get a good picture of the labor market. We do this on the basis of our many recruitment events. And of course we need you, the companies, to make these events as educational as possible.
We do this by means of two pilars. On the one hand, we work on the skills of our students through workshops, lectures and case solving. On the other hand, we guide students to their first job or internship through our Career pillar. The highlight is at the start of the 2nd semester with the VEK Career Day, where we receive more than 1200 students and 140 companies.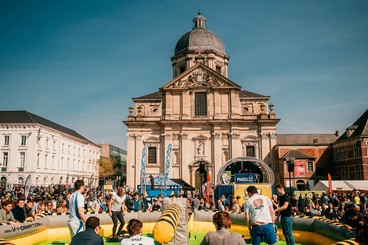 Communication & Brand Awareness
Via countless small and big events a lot of students can be reached. And much more than those of our own faculty! The reach of the VEK goes much further! At our last edition of Student Street Soccer there were more than 12.000 students present. U can brand your company at our Opening Party, VEK Gala Ball, VEK Presents and many more. Reach our students via mailings, the vacancy platform on our website, our Facebook- and LinkedIn page, the career guide, flyers, posters, etc.
More information?
To find out more about our VEK Recruitment events, VEK events and all branding opportunities, register your company on our VEK website. After verifying your account you can consult all the details, as well as your company will be listed among our partners.
Register here
Register here