Discover Ghent!
If you think that the VEK is only capable of providing you of enough alcohol and the subsequent hangover, then you're totally wrong. Also on a cultural level, we can offer you a lot of activities. To give you an idea of all the activities, we will give you some details about them.


To improve you're I.Q the VEK organizes the VEK Quiz. There will be battled for the title of "smartest team of the faculty". You're knowledge will be tested on different subjects so everyone gets his/her time to shine.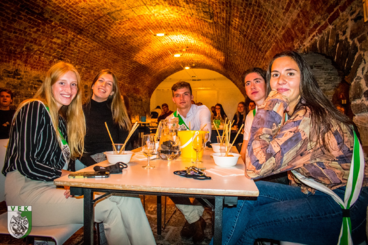 Gastronomy
To take your gastronomic knowledge to a higher level, we organise a barbeque that takes place at the faculty. This is the perfect opportunity to get to know new people. We also organize a rib evening at the famous "Amadeus". The one who can eat the most ribs, will be rewarded at the Yucca!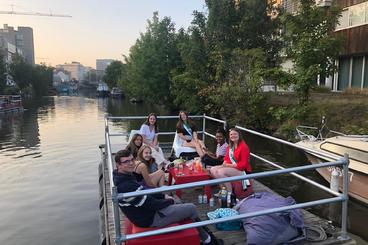 Pub Crawls
Of course this can't lack our gamma. In the beginning of the academic year the pub crawl for the first year students takes place. This is the best way to discover the famous "overpoort" and each other. Ghent has more to offer than "de overpoort" only. So we're going to discover the citycenter on our Lissabon, Portugal "old Ghent" pub crawl. To close our pub crawls season we go and visit Leuven and all it's pubs.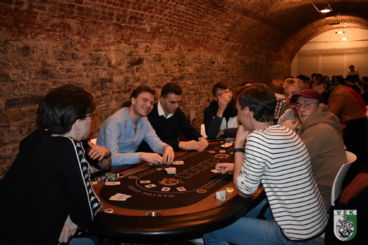 Voor ieder wat wils!
Nog niet helemaal overtuigd? Geen nood, dit is nog lang niet alles!
We organiseren namelijk nog ons jaarlijks pokertoernooi, waar er fameuze prijzen te winnen vallen. Hierbovenop komt er dit jaar ook een schaaktoernooi. Begin maar al te oefenen!
Verder organiseren wij de VEK quiz, (omgekeerde) ladies & men's night, filmavond, brouwerijbezoek… en als de maatregelen het toelaten komt er misschien wel een bierbowling of kroegentocht bij.
Zoals jullie zien is er voor ieder wat wils. Wil je op de hoogte blijven van al onze evenementen hou dan zeker onze facebookpagina en de evenementen kalender op onze site in de gaten voor meer info!
Vele culturele groetjes,

Eva Van Iseghem & Gust Bossuyt
Cultuurpraesides 2021-2022
Fien Verbelen, Marike Verniers & Robin Vanessen
Cultuurcomité 2021-2022