Discover Ghent!
VEK does not disappoint on the cultural front either! After this difficult year, we will return with a wide variety of events.
Curious what we have in store for you during this legendary academic year? Scroll on for a sneak peek!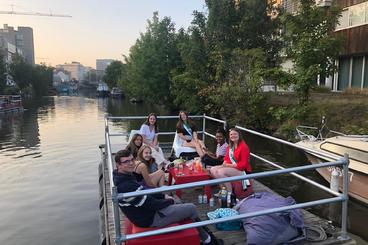 First Bachelor Students
All beginnings are difficult, especially after the little social contact of the past year. Fortunately, your favourite student association is ready to help in making new friends. Would you like to know more about the best student association in Ghent? Then be sure to register for our first bachelor weekend. On this weekend you will make friends for life and get to know the goings-on of the VEK. We go to Schoten with our group. Among other things you will experience your first cantus there. Are you curious about more events besides this one? Keep an eye on the facebook page!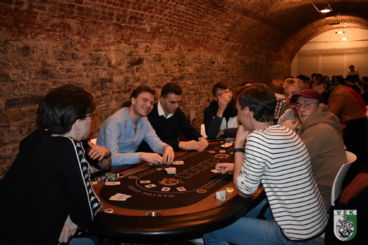 Something for everybody
The culture team organises events for all economics students. We organise numerous events that everyone can enjoy! A walk with alpaca's, for example, is already planned in order to keep things a bit chill. If this is a bit too chill for you, there is also an active beer bowling session planned. Pub crawls have been part of the cultural programme for many years, so you can certainly expect that too. Following years of tradition, we also organise a big poker tournament. Of course we can't reveal everything yet, but keep an eye on our events calendar and facebook page. Let the VEK surprise you!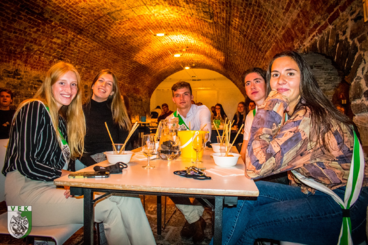 Gastronomy
As the culture team, we also see it as our task to fill your stomachs, not only with beer but also with tasty food events. For example, in the second week we provided delicious pizzas for our new students, which we ate together in the park. Of course, we don't forget our commilitones (= a person who has already been hazed at VEK) either, they can enjoy an extensive brunch including mimosas! Our events are not only limited to Belgium, we also have our annual ski trip with typical après-ski and city trip! To end the academic year well, we all enjoy ribs (all you can eat) in the Amadeus!
If you want to stay informed about all our events, keep an eye on our facebook page and the events calendar on our site for more information!
Eva Van Iseghem & Gust Bossuyt
Culture Presidents 2021-2022
Fien Verbelen, Marike Verniers & Robin Vanessen
Culture Committee 2021-2022